Top pension advice for small firms
Top pension advice for small firms
Pension benifits are increasingly important to employees in the current economic climate, so now is the time for small companies to examine the different options available to them.
---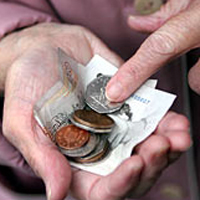 In the past, pension benefits have not figured as a high priority among potential employees choosing an employer. However, as the UK working population matures, and the impact of the financial crisis bites into wages and pension schemes, employee benefits are starting to play an increasingly important role in recruiting and retaining staff - particularly in small firms.

Typically, SMEs do not have large HR departments and the current economic climate has led many to seek to offer benefits on a cost-effective basis. Bearing in mind operational costs, as well as those of the benefit packages themselves, small companies must take account of how the benefit packages interact with payroll and limited HR functions.

A 'self-service' approach has many benefits allowing members to update records and, where available, make choices regarding employee benefits. Moreover, SMEs also need to weigh up the legal requirements involved, as the provision of most employee benefits is not compulsory (unless existing benefits are legally protected upon a transfer of employment).Care must also be taken to satisfy Stakeholder pension regulations, although it is worth noting that these may change from 2012 with the introduction of Personal Accounts and compulsory auto-enrolment into a pension plan.

How to get the most out of a pension deal

Currently employers with over five 'relevant' employees must offer a Stakeholder pension plan with a payroll deduction facility. Although, it is worth noting that there is no obligation for the employer to make pension contributions. A typical employee benefit package should comprise pension and death in service arrangements as a minimum. However, to maintain a competitive advantage in the SME market, it is worth considering other popular benefits, such as private medical insurance and child care vouchers.

Typically, small firms are reluctant to offer a defined benefit pension arrangement due to uncertainties of cost and the associated financial risks and tend to use defined contribution plans. A DC scheme usually requires the employee to contribute in order to take advantage of the employer contribution rate, and normally contributions are only paid after the successful completion of a probationary period.
Small companies must take account of how the benefit packages interact with payroll and limited HR functions.
Average employer pension contributions in the SME market account for around 7% of basic pay, but there is a fairly wide variation in the SME market. It is unusual to offer a group self-invested personal pension to all employees as there are wider investment choices available, hence the wider risks involved.

Of the various types of DC schemes available, those with a 'contact-based' structure, which avoid the responsibilities associated with operating a trust, are popular. A contact-based pension scheme can then be structured - either as a Stakeholder pension scheme or as a group personal pension (or possibly a self-invested personal pension) - in such a way so as to gain exemption from Stakeholder pension regulations.

Contact-based, defined contribution plans are offered by a number of insurance companies and are regulated by the Financial Services Authority. SMEs can appoint a specialist employee benefit adviser to set up the plans and provide ongoing advice.

Meanwhile, death in service arrangements normally require a trust to be set up to take advantage of the tax exemptions available, and such trusts are relatively straightforward to administer. Online systems now make it easier for SMEs to consider offering a flexible benefits arrangement on a cost-effective basis. Some flexible benefits systems also offer some HR systems functionality, which might be more cost-effective than using a stand-alone system.

Arguably the most important point to note is that your employees fully value the benefits on offer before making those benefits part of their employment package. One of the most cost-efficient ways to achieve this is to provide a "Total Reward Statement", which lists the financial value of each benefit being offered, however small. This should cover gross pay, bonuses, other payments, the value of holidays, pension and death in service arrangements and even incidental benefits such as free tea & coffee.
Reference:--
       http://www.lawgoddess.org/home-2.html
---